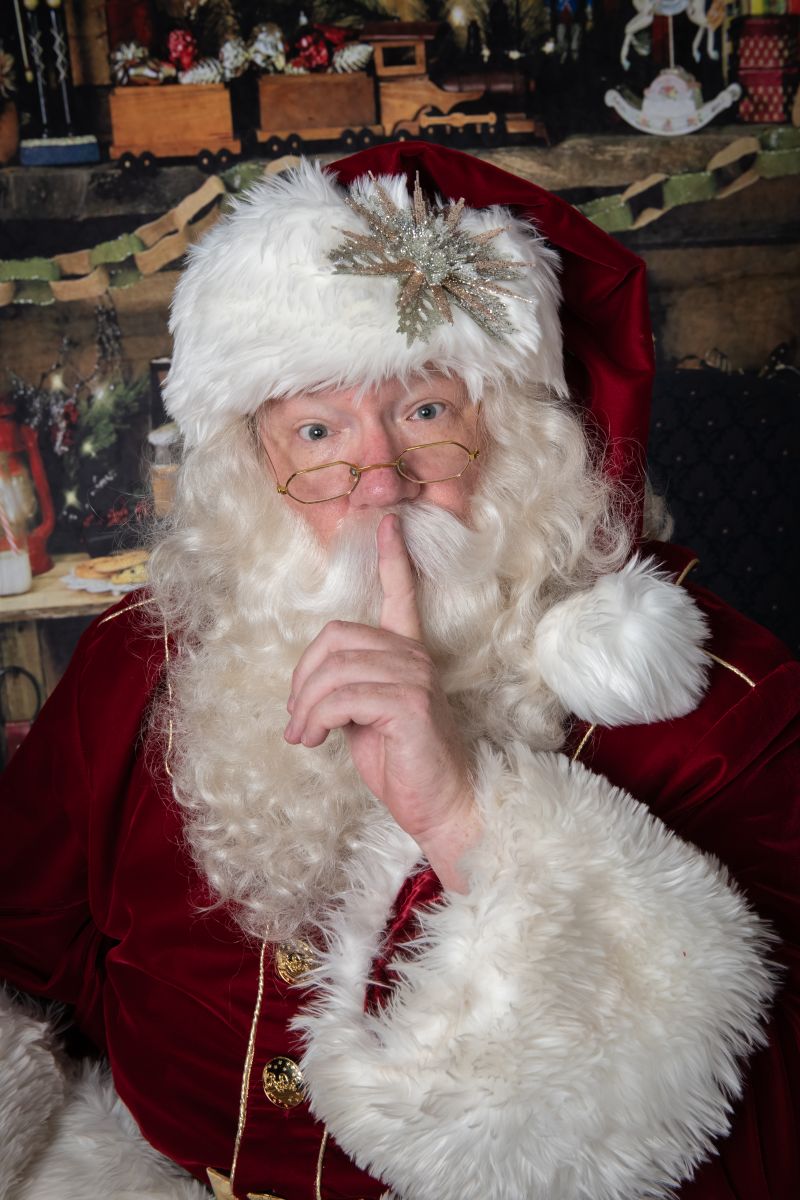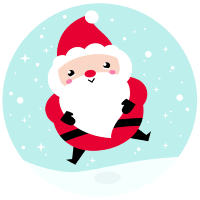 Santa Joe: A Professional Santa Bringing Joy to All Ages
Anyone can rent a Santa suit and play Santa. But it takes a professional to make Santa come alive in the hearts of children of all ages.
Santa Joe is a graduate of the Northern Lights Santa School. He uses his experience, skills, and education to enrich the holiday season for both children and adults. All of his equipment is professional and custom made. Santa Joe is able to visit schools, hospitals, homes, parties and apartment complexes.
Santa Joe's suits are custom made, his bells are real solid brass sleigh bells and he has a very convincing HO HO HO. Santa Joe's beard, wig, and mustache is real human hair that has been hand tied and custom fit just for him.
Santa Joe is available for visits or for hourly rates.

Services
Spread Christmas Cheer with Santa Joe's Home Visits and Corporate Gatherings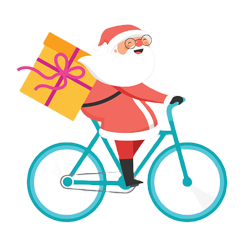 Home Visits
Make your children's Christmas special by a visit from Santa Clause. To work the magic of keeping Santa alive, Santa Joe requests information for each child that will be present. This information could include the child's favorite color, teacher, pet's name, etc. This information is then used while interacting with the children.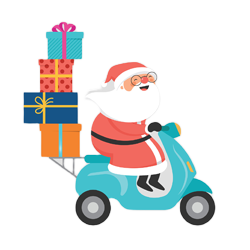 Corporate Gatherings
Santa Joe also does corporate gatherings, during the working hours or for the annual Christmas Party with children present or adults only, Santa Joe interacts with everyone.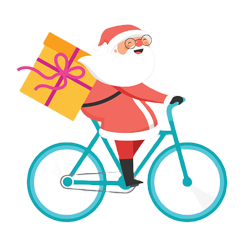 Schools and Groups
Santa Joe has performed at varying locations. Including schools, country clubs and apartment complexes. He has regularly performed at Breakfast with Santa at the Duke Mansion. Santa Joe uses his skills to interact with even the shiest of children, Santa Joe strives to makes sure all children are pleased to meet Santa.
Note: Santa Joe also has a large toy bag. If you have a gift for each child that you would like Santa to distribute, you can have them wrapped with a CLEAR label with the child's PRINTED NAME. These gifts are transferred into Santa's Toy bag for delivery.

Testimonials
See what others are saying about us.
We had Santa Joe come our family Christmas December 22 and he was excellent!! We have 8 grandchildren...all ages and he was great with all of them! He even had fun with the adults! I would highly recommend him!
Sherry Francis
17. April, 2023.
Santa Joe did an awesome job at our neighborhood event! The kids loved him and the parents were amazed at how closely related to Santa he looked. Will book Santa Joe again next year!
Maggie Murray
17. April, 2023.
Santa Joe came to our Preschool Party and he was amazing! His entrance was perfect and the kids stood in amazement! He spent time with each of the kids and made them all feel comfortable. He even had ideas to get the shy kiddos to come talk with him! I will definitely book him again next year!
Jamie Beecham
17. April, 2023.
I hired Santa Joe to appear at a business meeting we had in mid-December 2017 in Mooresville NC. He was a surprise to most of the attendees and did an excellent job greeting everyone and taking pictures. He has a wonderful, traditional Santa appearance and a HUGE toy bag that was perfect for the 15+ packages we had him hand out. Santa Joe was prompt in responding to my questions and very easy to work with.
Barbara Roueche
17. April, 2023.
Santa Joe was on time and came in with jingle bells so everyone knew he had arrived. He was warm and friendly. He took pictures with all the guests and was patient with the little ones who were scared. I would definitely hire him again!
Ginny Blair
17. April, 2023.
Helpful Hints : Tips for a smooth Santa Visit
🎄 Please have the room temperature no higher than 68 degrees.
🎄Have a place for Santa to sit that is sturdy. No Lazy boy chairs. And please not near a roaring fire.
🎄Try to keep the kids away from Santa for a few feet, especially if he is bringing in presents.
🎄If you have provided presents for Santa to pick up, Let him know where you have placed them and have the names CLEARLY PRINTED on each package.
🎄The tags should be taped securely and NO GIFT BAGS, as things fall out easily.
🎄If you have kids at a home visit, please have them INSIDE during the time that Santa arrives and not outside playing, as Santa wouldn't want the kids to see him getting out of his sleigh.
🎄Take as many pictures as you wish. But if your baby or child is screaming, it is NOT a good time for the child or Santa.